Senior Exhibition Poster
________________________________
CLIENT:                                 Senior Class
CATEGORY:                          Exhibit
PROGRAM:                          AI / AE
This poster project was made for the annual Senior Design Exhibition, for my design graduating class. Each participating student of the exhibit had to design a poster, which would be later used for the event promotion. This final event of our design school experience, is centered around each student. Where they create a display that showcases the research they have done about a specific social issue, the world is facing today. Below are the three posters, which were made for the last three shows (2013, 2014, 2015). The later poster is the one I made, as part of the poster competition for the 2016 Senior Design Exhibition.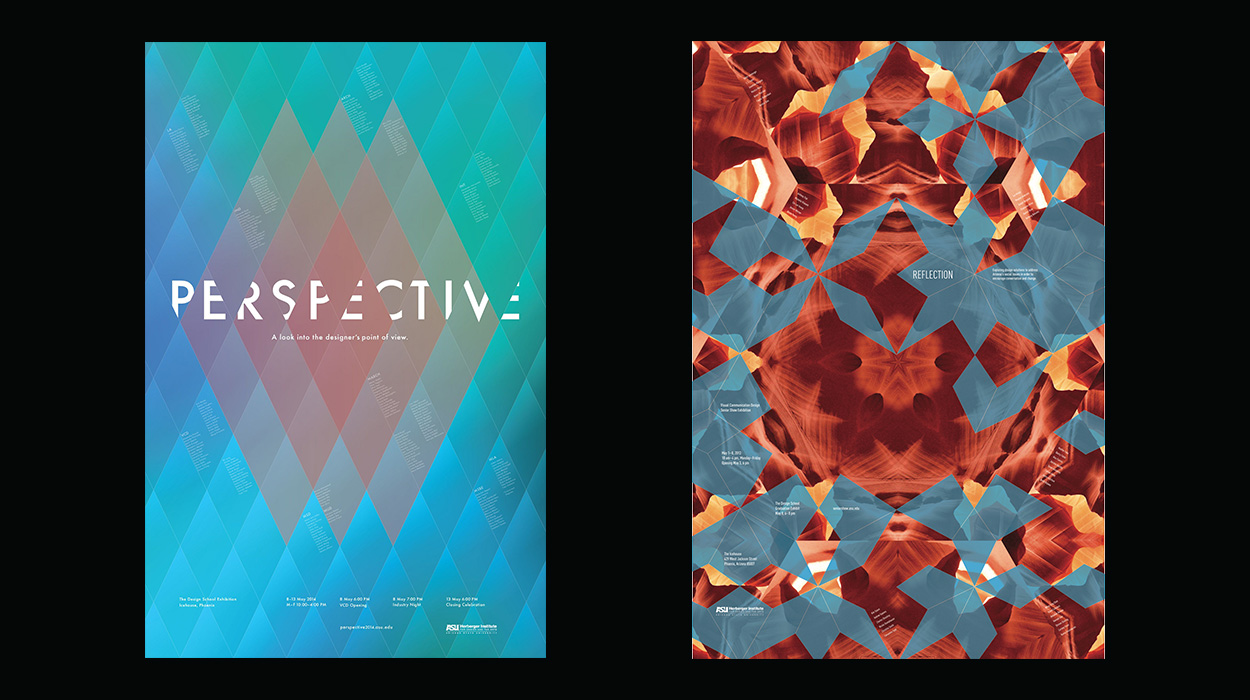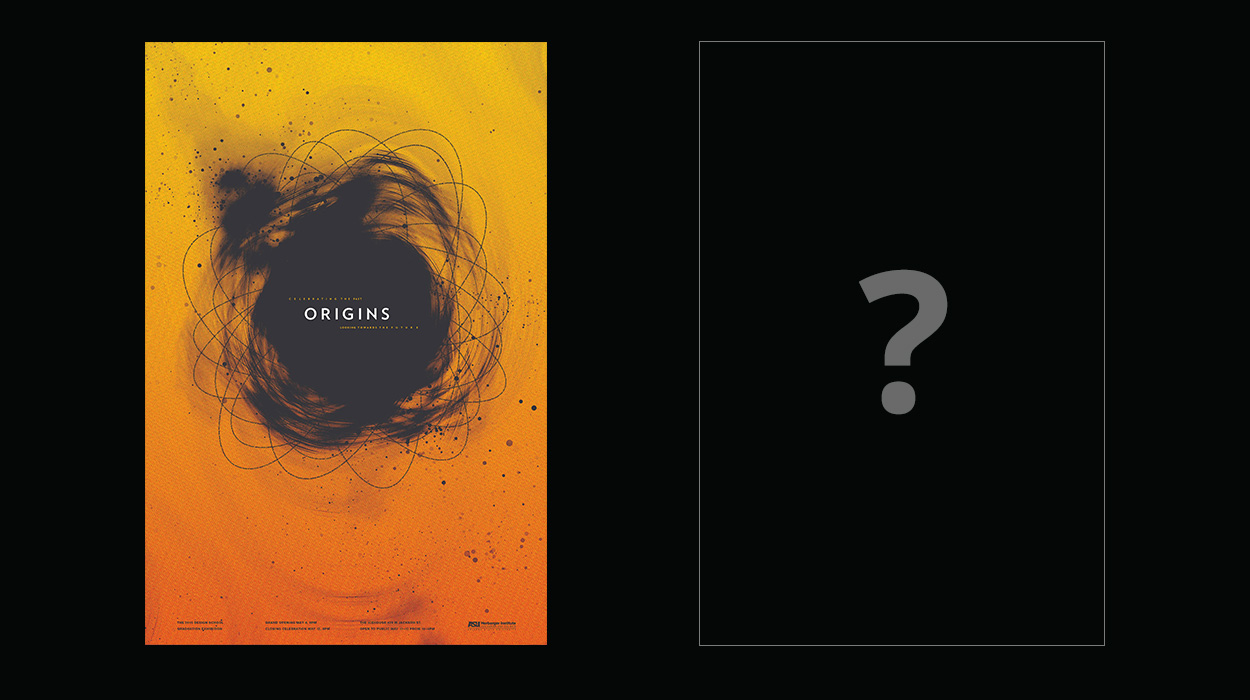 These are three directions I came up with for the typographic poster. I chose to go with the word "spotlight," because it reflects the purpose of the event. This show is the last hurrah for the design students, before they leave school. Each student will be in the spotlight, as their work is viewed by many professionals. I played with various ways of displaying the action of spotlight, and incorporating it into the poster. I went with the direction from the second poster, as it had the spotlight be made up from the names of the graduating students. It is a metaphor for the students being the new light of design and also their importance to this show.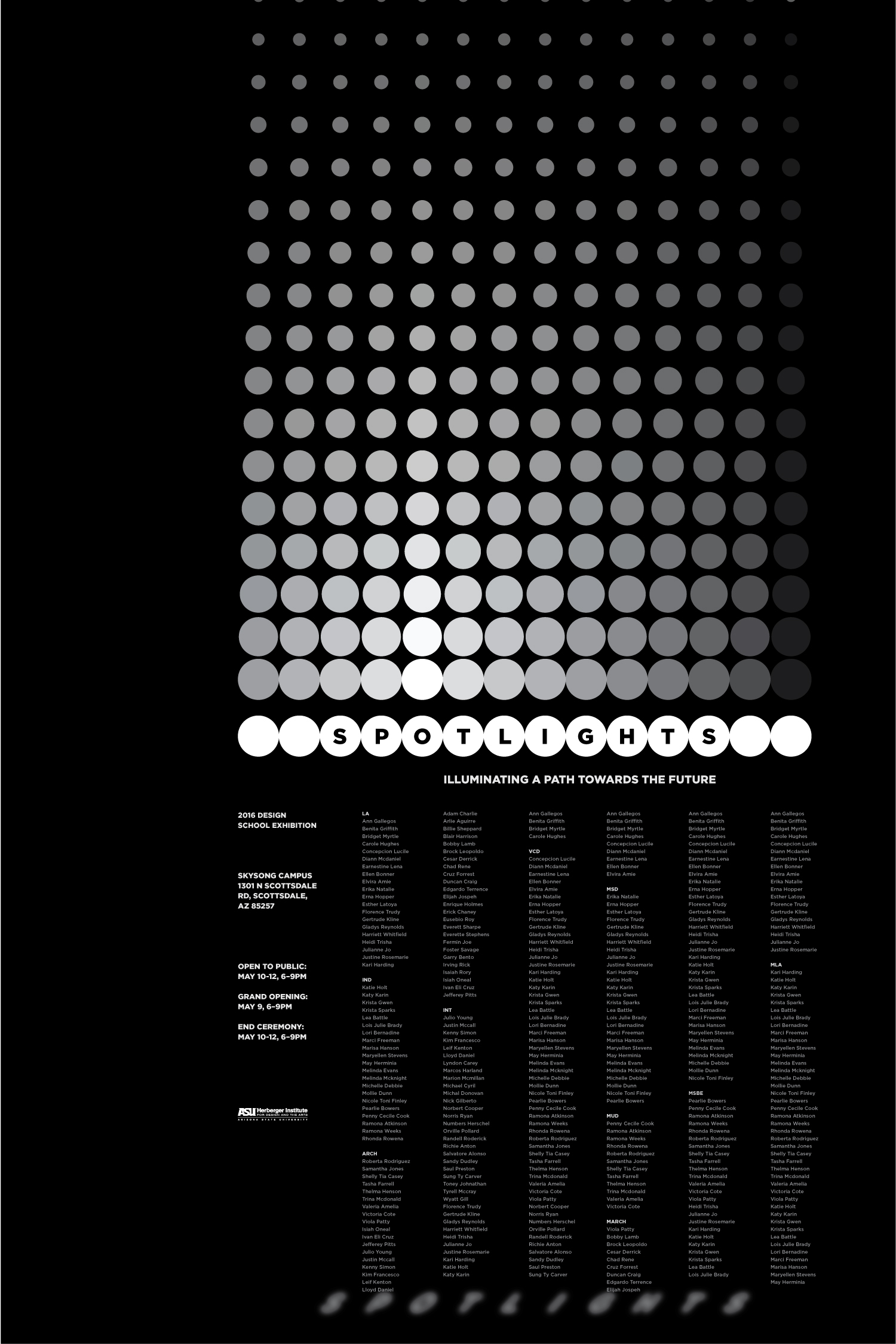 These are the three directions I quickly created as part of my direction search for the image based poster. And of course I chose the first one to develop further. The idea behind the poster is "new wave." As a metaphor for a new wave of designers flooding the market with new ideas and new talent.  The opposing waves relates back to how different each designer became through their design journey. It is the clashing of styles, that usually creates something amazing.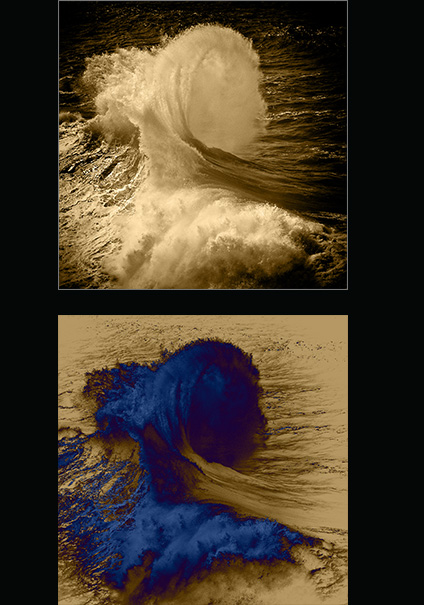 The poster to the right was the chosen poster for the Senior Design Exhibit. As the head of the photo and video committee for the senior year, I was responsible for creating a promotion video based on the visuals of the poster.
I burned steel wool to create a similar language of glowing thin lines that were used in the poster. This similar language with the kindling of a fire creates energy but also a raw feeling about the event.  The final video we used to spread the word about the event is to the right of the poster.