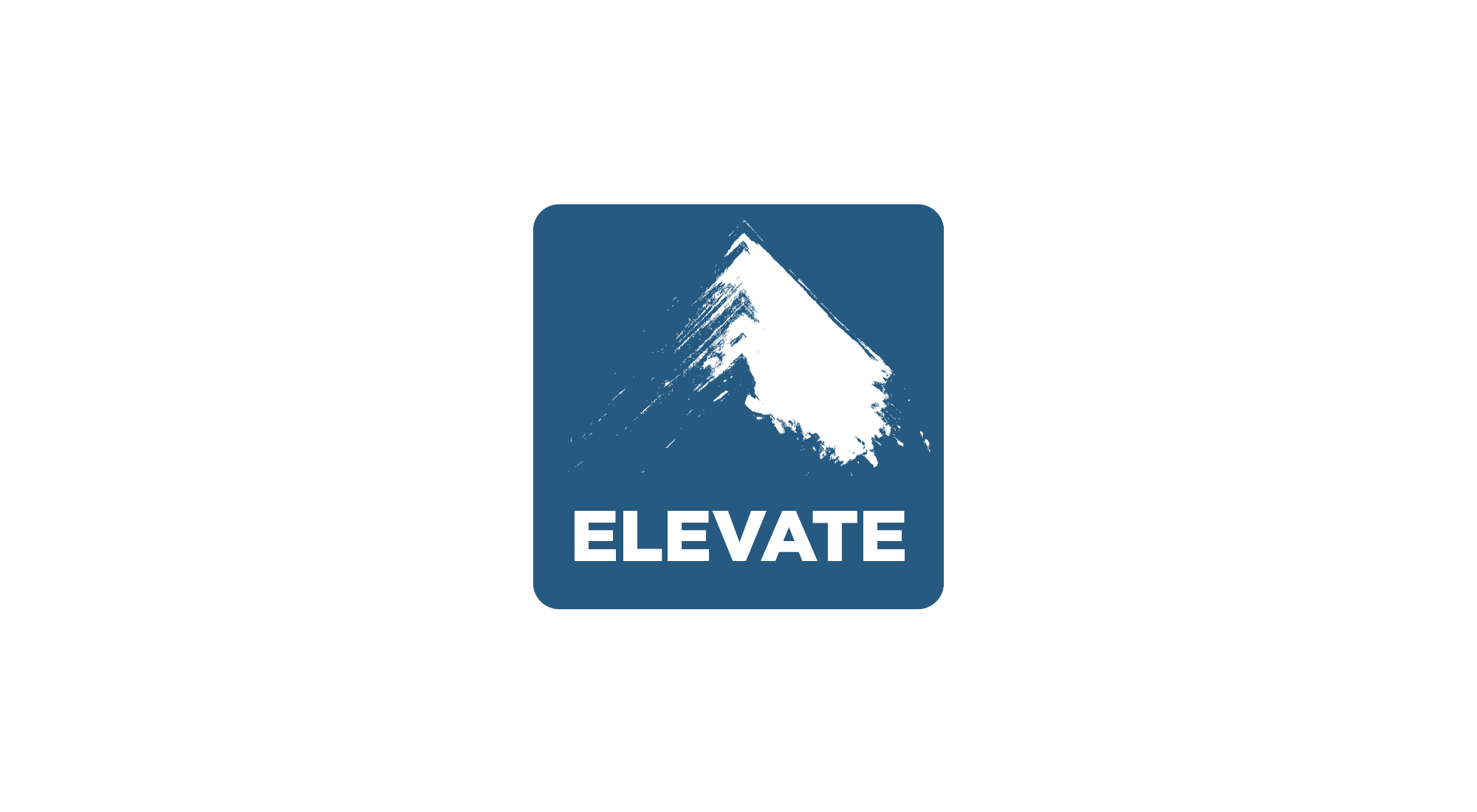 ELEVATE
________________________________
CLINET:                                 Self Project
CATEGORY:                          UI / UX
PROGRAM:                          PS / AI / After Effects
The Elevate App started as an infographic project that displayed the effect of elevation during the 2014 World Cup. The geography of the host country Brazil varies drastically, as mountains arise a few hundred miles away from the ocean shore line. Thus, the cities that were chosen to host the teams and matches were at different elevations, varying from 0ft to 4,000ft above sea level. The below infographic displays how the elevation impacted the players and the ball.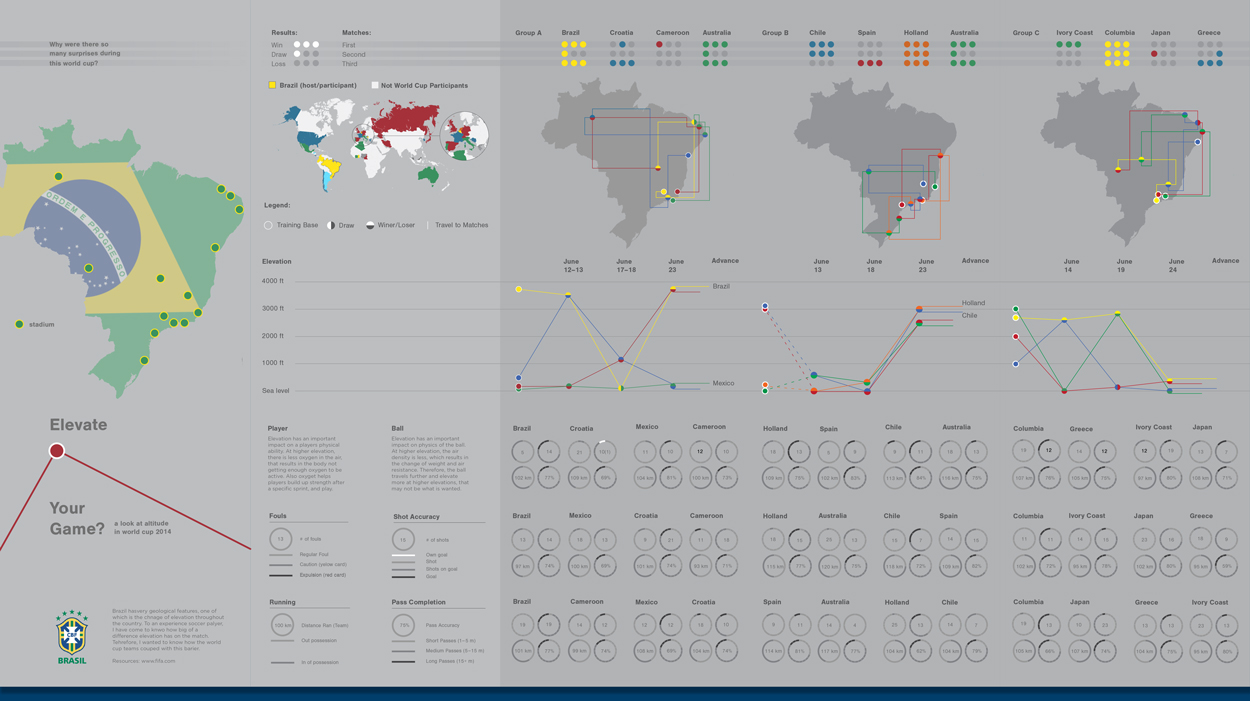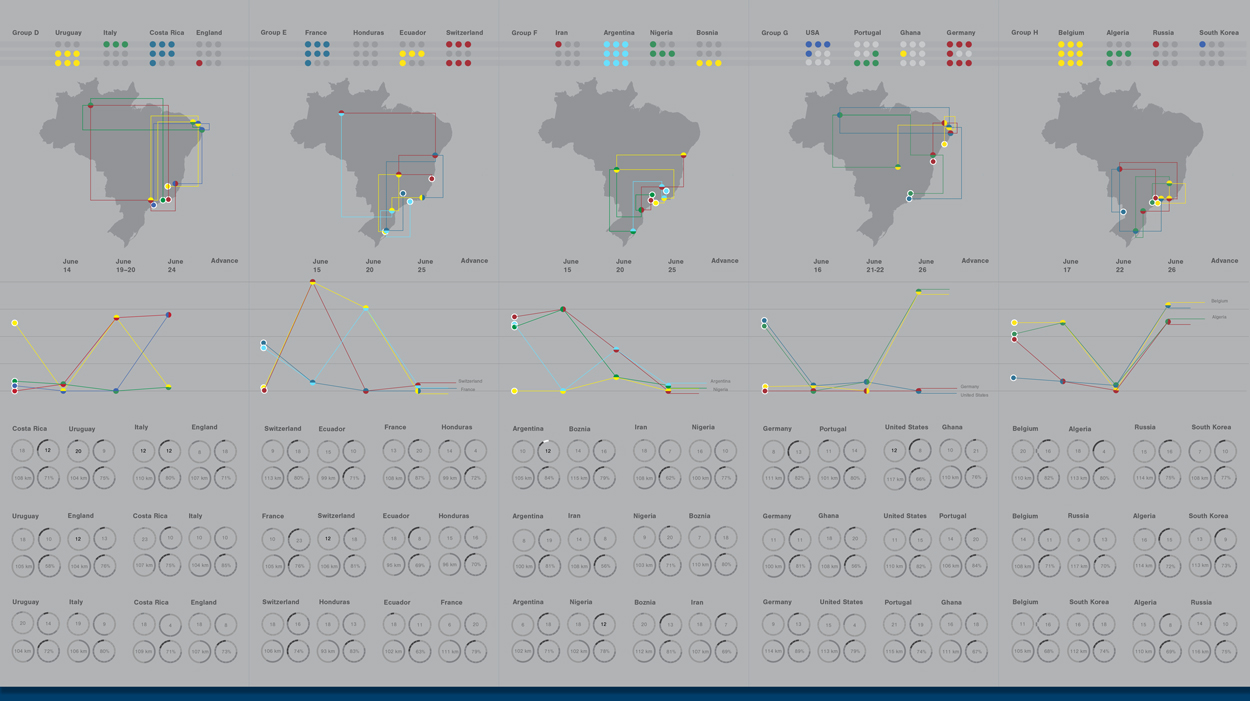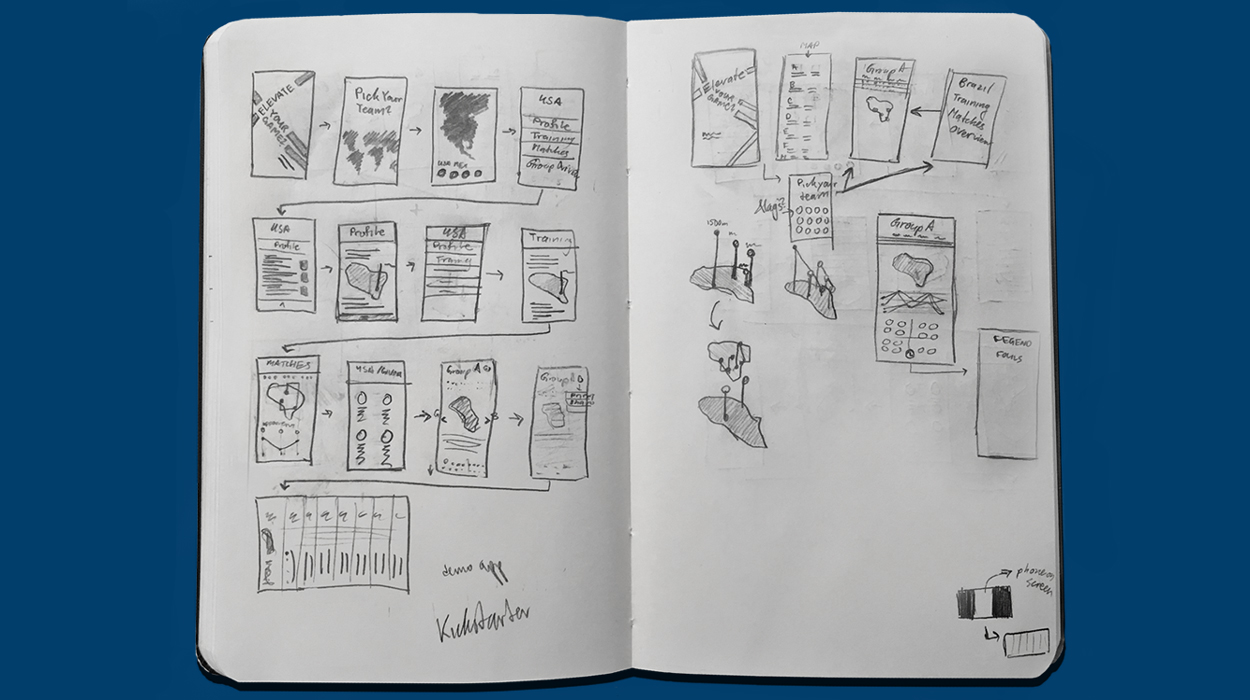 The sketchbook is always my starting point. Here is a sketch where I drew out the pathways of screens and rough design layouts of key elements.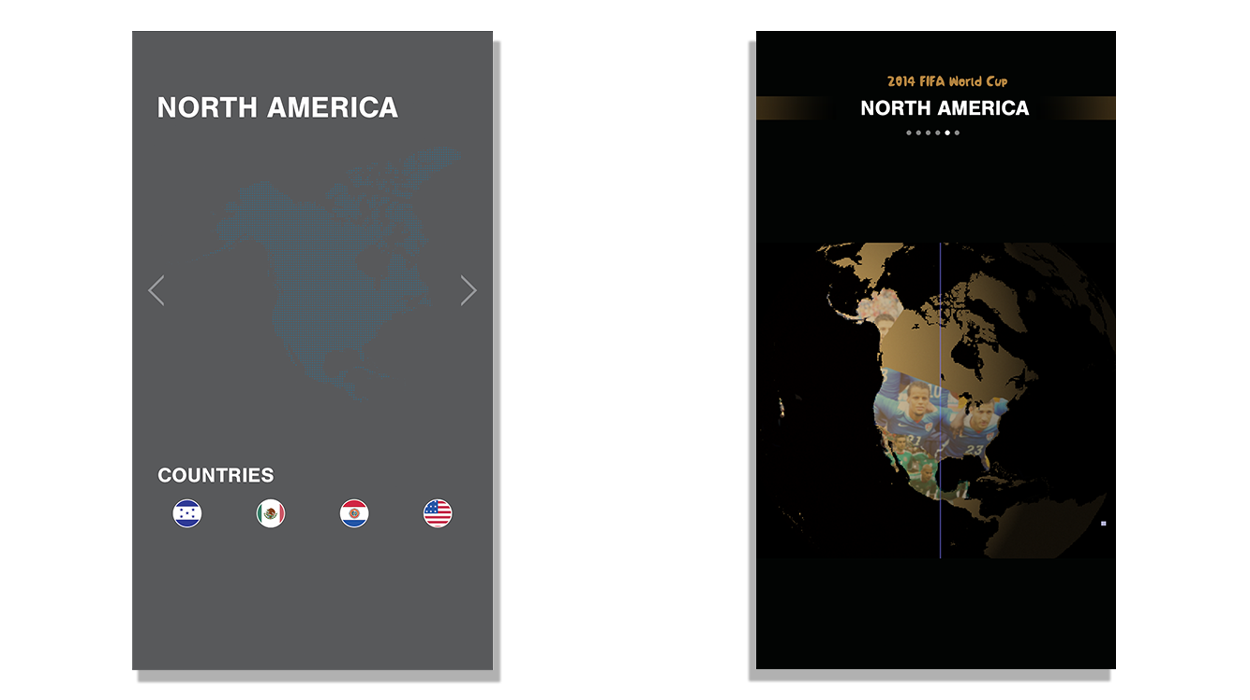 Here are a few screen trials I went through to get to a design I actually liked. I wanted the world to have the golden World Cup appearance.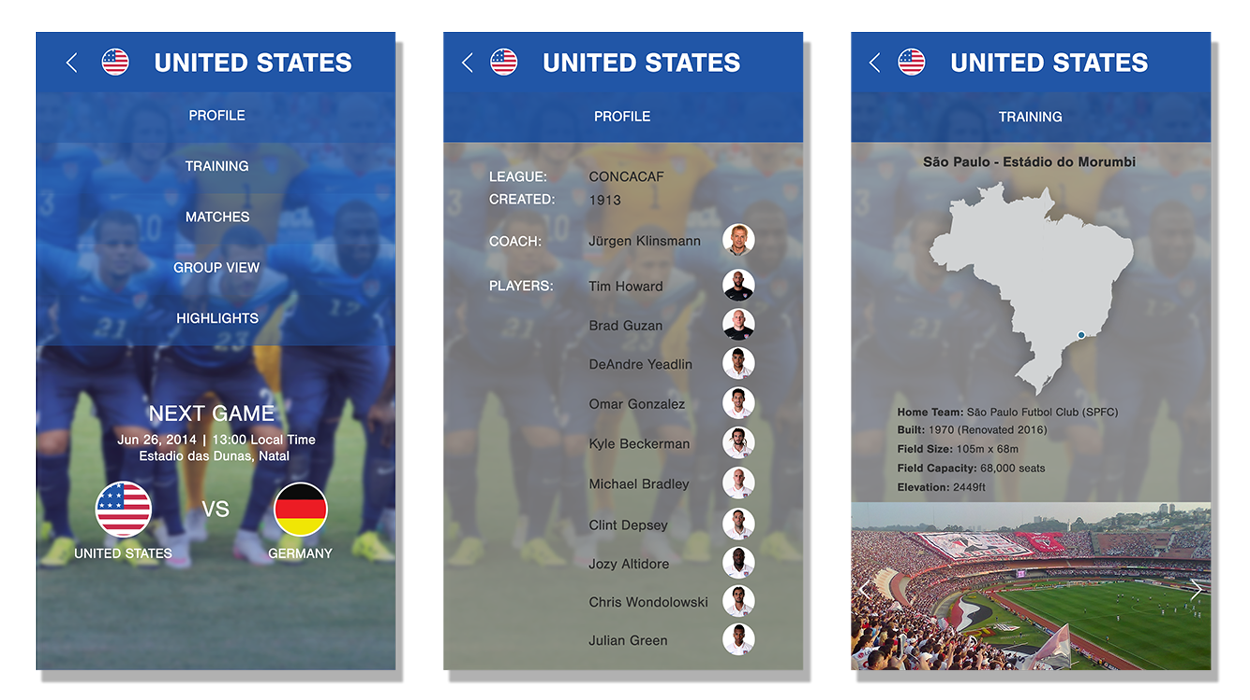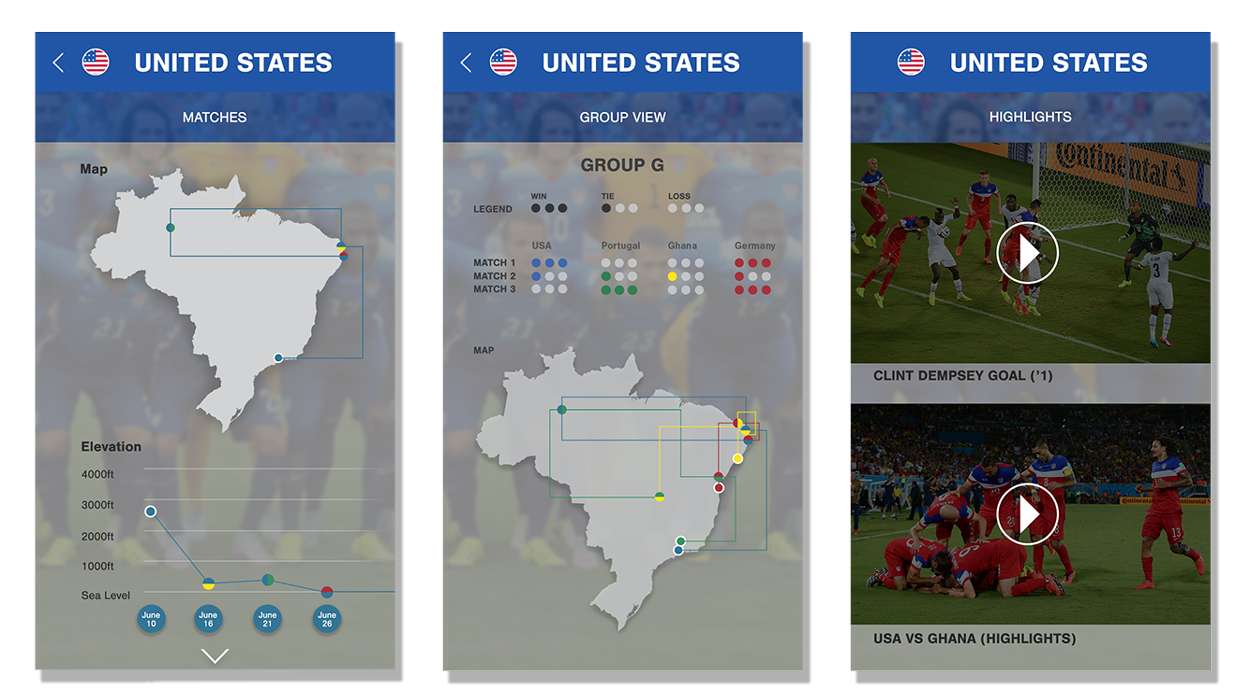 Here are all of the screens that make up the backbone of the app. This app includes all of the information dense infographic, in a more easy to digest way. It also adds new ways of looking at the team, the stadiums, and some game highlights. The video bellow will show you a demo of the app, done in After Effects.