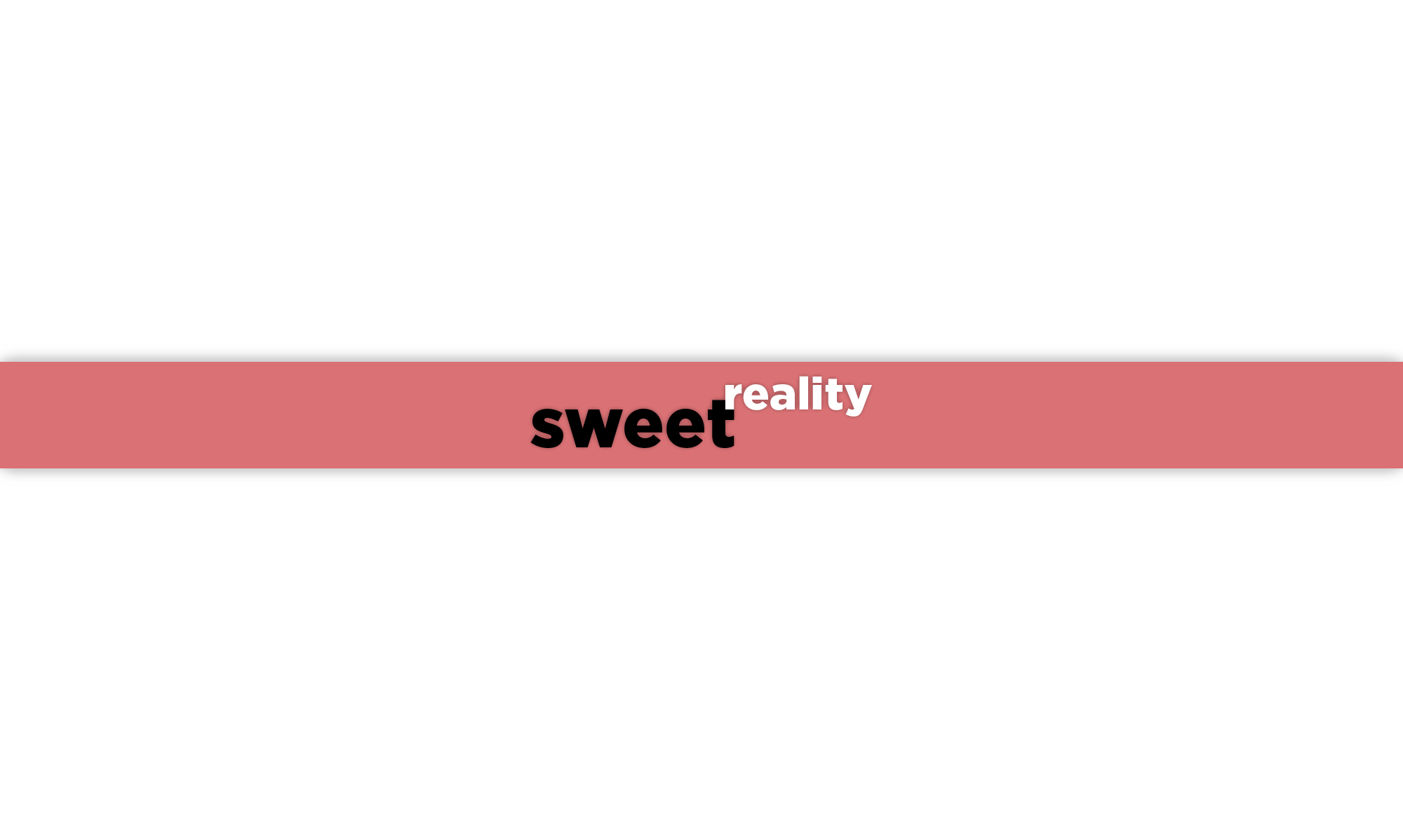 Sweet Reality
____________________________________
CLINET: Student Project
CATEGORY: Design Strategy
PROGRAM: Photoshop/Illustrator
Sweet Reality is a senior thesis project. It focuses on showing people the reality of sugar overconsumption, and persuading them to consume less sugar during the day. The average person in the US consumes about 150g of sugar per day, while dietitians suggest only 30g. Consuming 5 times the healthy amount on a daily basis, can lead to irreversible health hazards, mental problems, and malnutrition. Through these various sub–projects, I show the different views of this social issue.
Sweet Addiction is a clock that represents the cycles of overconsuming sugar on a daily basis. The center ring of the clock, also the minute hand, represents the safe zone of sugar consumption, per day. However, we go beyond that threshold by the time we reach lunch or even when we finish breakfast. It is that easy. So the rest fo the day, we are accumulating excess sugar, as shown in the 12 sections of the clock.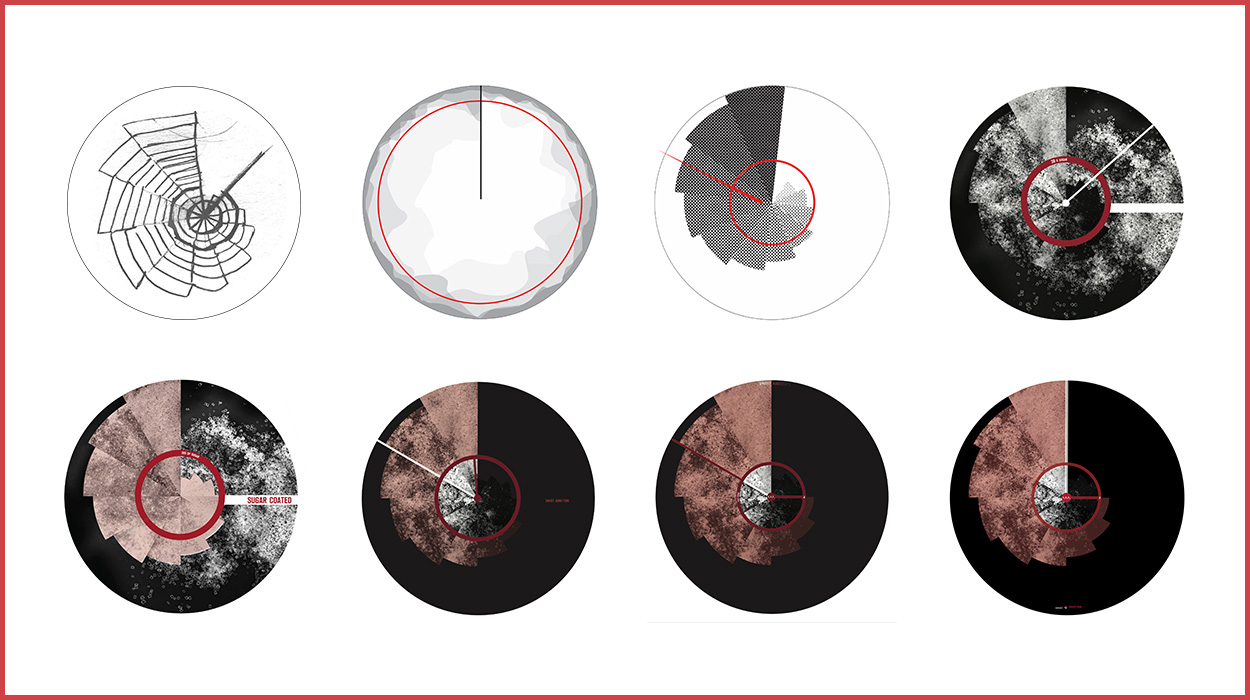 A big part of Sweet Reality is showing people the hidden sugars within the foods consumed everyday. To reach out to a large population, I started an Instagram account. It focused on showing hidden sugars within various food and drink items. In the post, I display the amount of sugar an item has in grams, as a percentage of product, and how much sugar it has compared to the suggested daily allowance.
The piece was done for an exhibition of my graduating class, where everyone presented their topics in an interactive way. My exhibit is focused on presenting the viewer with very critical information, on the dangers of sugar consumption. Top three squares depict three major ways of how sugar affects the us: health hazards, malnutrition, and addiction. The lower portion is a visual statement of how much sugar we consume everyday, and show people how easy it is to consume these amounts, like the national average of 150g.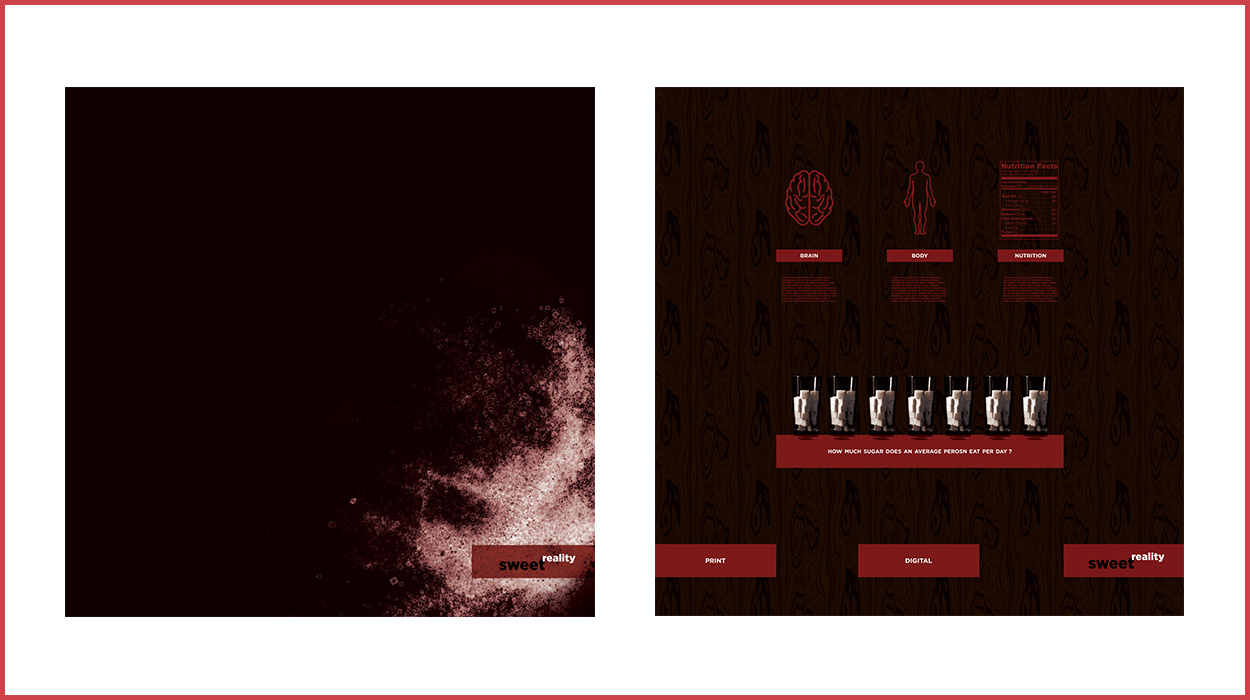 I developed the UI/UX for Snapstat, an app that would help people follow their eating habits and help them keep up with personal eating goals. The idea behind it was to provide someone with a visual representation of food consumption. We often go through the day without really understanding how much we are consuming, nor what we are actually putting in our bodies. This app will help you see how much and of what actually goes int our bodies. Thus helping people make better decisions about what they consume.
If you are interested in reading more about this topic and dive deeper into my research and findings,
you can view my book called Sweet Insight on Issuu, click here.