Does Your Voice Matter?
____________________________________
CLINET:                                     MLK Foundation
CATEGORY:                              Branding
PROGRAM:                              Photoshop/Illustrator
The MLK Foundation needed a new brand direction for their annual MLK Celebratory events. The campaign needed to be coherent with the legacy of Dr. Martin Luther King Jr. as well as empower people to become service leaders. Our campaign focused inquiring people if they thought their voice and decisions mattered in their community. This direction reflected the Civil Rights movement, and their need to express their ideas with the public.
VISUAL CONCEPT
We incorporated a gold color to tie the event back to Arizona State University, the location of the MLK events. We also incorporated navy blue to drive the message and legacy of the non–violent movement. The soundwave visual was used to further describe the key idea behind the campaign, that is to let others hear your voice. And the use of the gradient and image of Dr. King was done to evoke the the feeling that it is important for the public to let their voices be heard.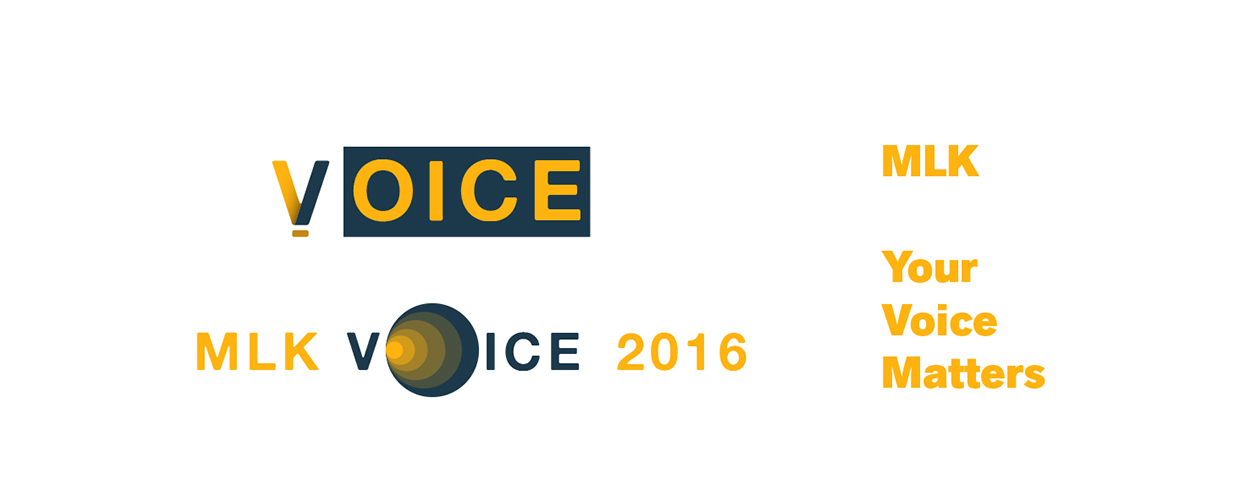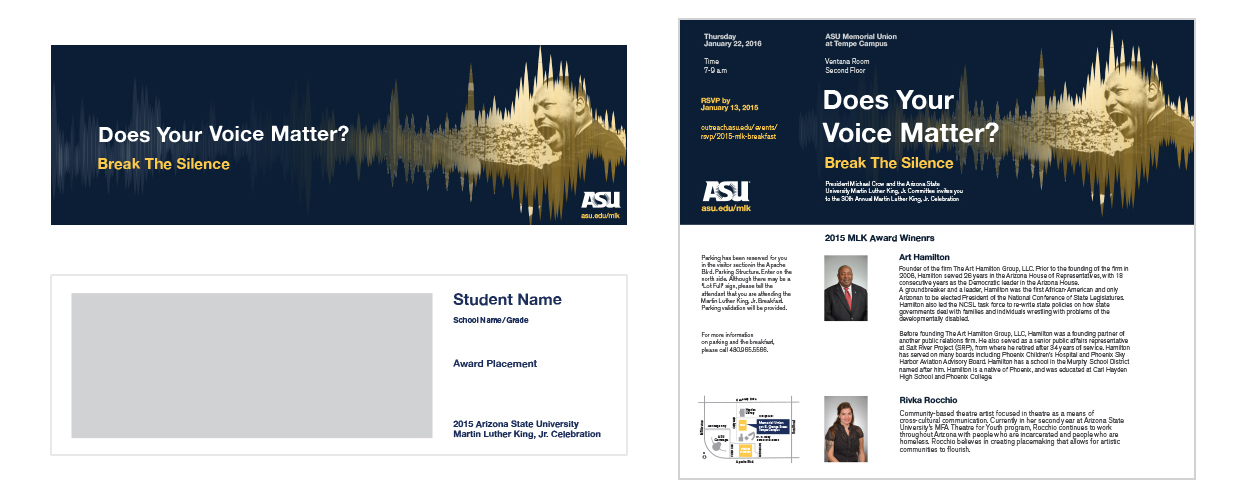 APPLICATIONS

The group and myself developed various applications of the brand. A mobile and desktop friendly website mock up that would allow people to learn more about the events, awards, special guests, and more. We also designed a bookmark, which will feature a drawing from a local young students and what Dr. Martin Luther King Jr. means to them. And finally we developed an e–vite that was sent to attendees of a MLK Breakfast event.